Website Hosting Services for Small Business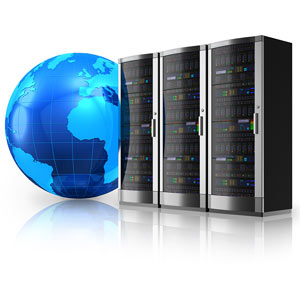 There seems to be a lot of confusion around website hosting. Customers often ask what the difference is between $5/month or $10/month hosting plans and FREE web hosting services.
The main difference is that one forces you to run their ads, and the other is ad free because you pay every month but it still doesn't fit the bill either.
The answer is that neither of those solutions are in fact, solutions.
There are several upgrades that need to be performed to your basic web hosting package to help keep your business website safe from other users on the same web host server.
Our goal at JADE Computer is to take all the "learning curve" out of the website hosting decision making process.
Our Website Hosting Services Include:
Web Server Consultation Services
Company Email Solutions
Spam Filtering
Email Auto-Responders
DNS Management (Domain Name)
Traffic/Visitor Statistics
SSL Certificates
Fast Dell Servers
Website Up-Time Monitoring
Your business website is a big investment so the web host it runs on must be reliable. Over the years we have tried many different web hosting companies and have settled on several that stand out among their piers.
The time we have spent sorting out the best hosting companies will surely save you a lot of frustration.
Contact us today about our website hosting services for small businesses!